Hello babes! Spring is here in full swing and the city is absolutely blossoming. I love spending long days bouncing about the city between museums, brunching, shopping and just basking in the new energy that rebounds after winter.
But being out all day this time of year can get tricky. In the morning it can be chilly, blazing hot by mid-day, then back down to low, breezy temps by evening. I like to play with little style spinoffs on days like this, and it's super easy to transform a look depending on how the breeze blows. Take this perfect little dress. It's from Macy's and just screams "style me for Spring!". I've been seeing a lot of runway looks pairing dresses with jeans, so instead of tights I added my fave skinnies. The look is fresher and more unique but still keeps your legs covered if it gets chilly. And add an extra layer with a moto jacket to finish the look. A jacket always comes in handy when temperatures flucutate, so make it one that takes your look up a notch.
And when the temperature rises and you start to feel the heat, shed the jeans and jacket and just rock the sundress! Just make sure to bring a tote you can stuff your extra layers in if you need to.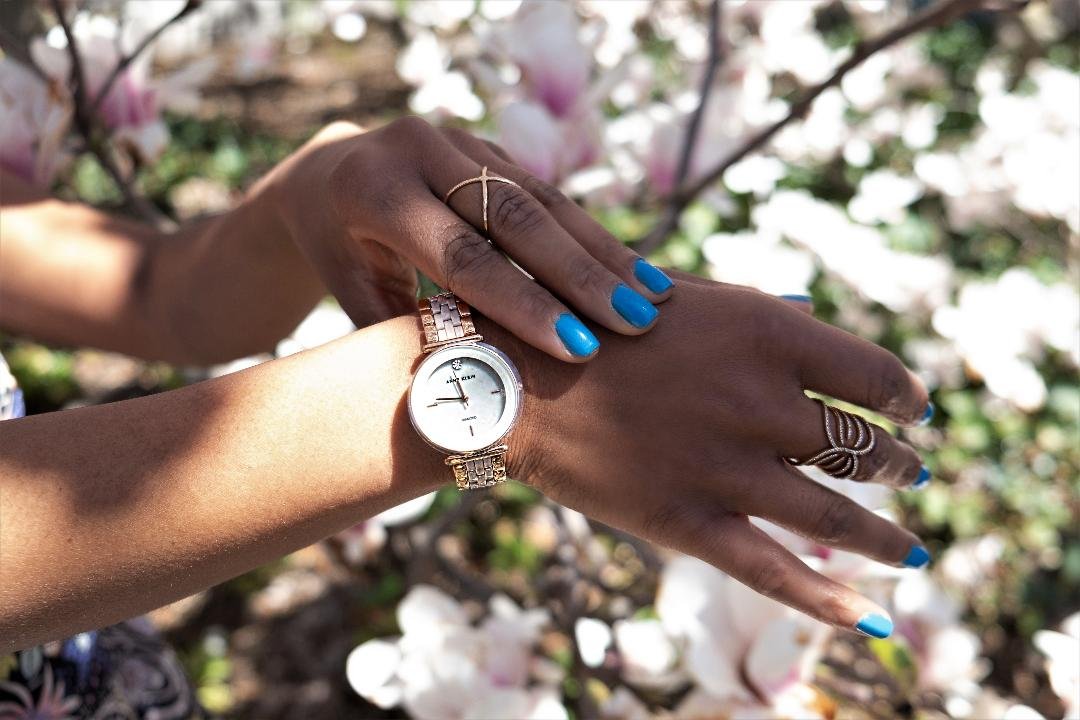 There is also one key piece tying both looks together:
An Anne Klein watch!
Hover over the image above to start shopping!
I got this baby at
Macy's
and it's an instant classic. I love the timeless design and beautiful detailing. Plus it's versatile enough to go with pretty much any look from Spring to Fall! An Anne Klein watch would also make a great gift for your stylish friends or your mom on Mother's Day! The watches are versatile and can be dressed up or down like I did.
Plus the packaging is so pretty no need to fuss with gift-wrapping. Check out the collection at Macy's and let me know your favorites!