Disclosure: This shop has been compensated by Collective Bias, Inc. and its advertiser. All opinions are mine alone. #PeriodConfidence #TryTheDivaCup #CollectiveBias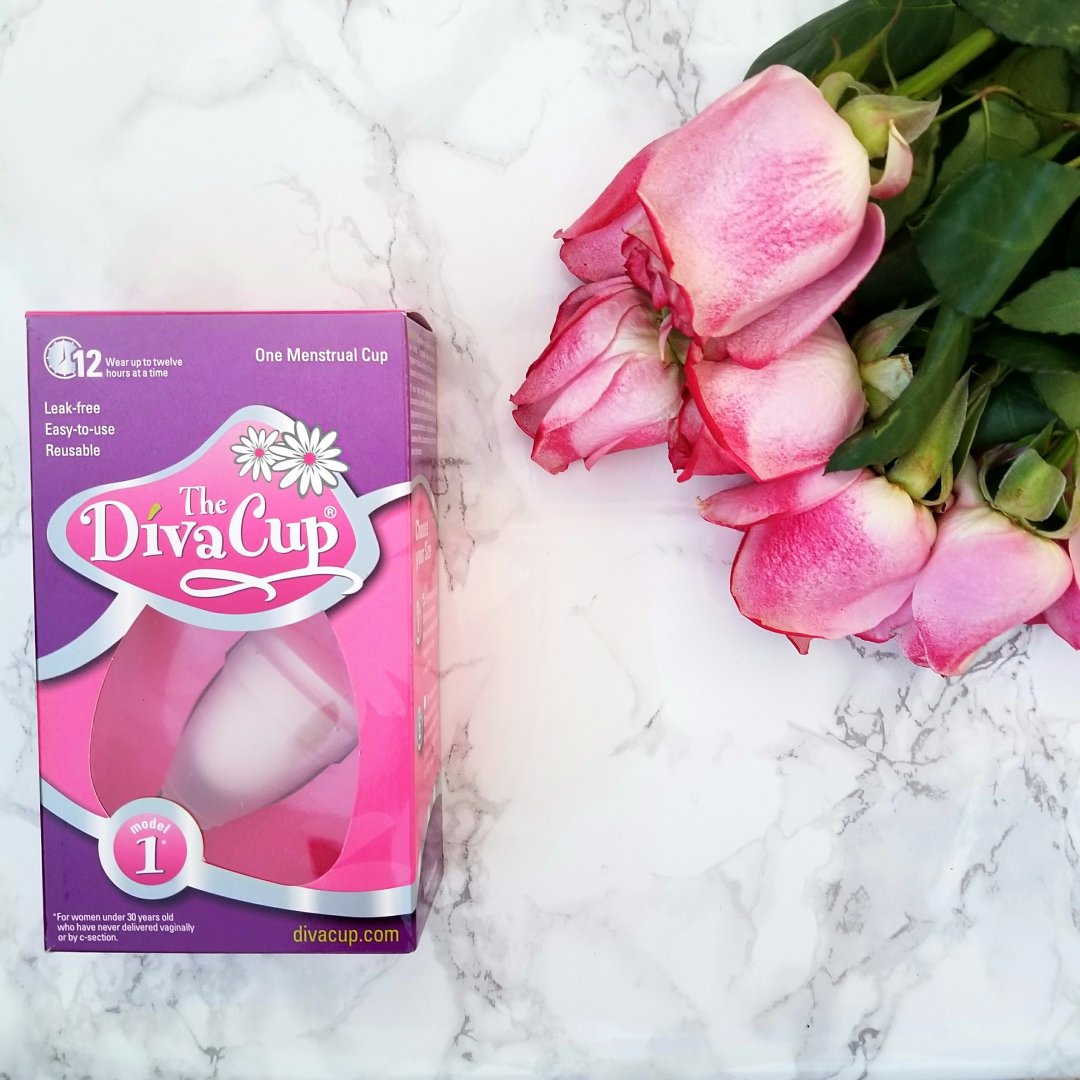 Interested in trying DivaCup? Hover over the photo to click through to Walmart.com and buy them!
Here's a fact: women have periods. Shocking, I know! It's a part of our lives that a lot of us don't talk about, but it's about time we change that. They are an annoying, messy, inconvenient facet of our lives, but every so often, something comes around with the promise of making that part of our lives so much easier. Enter,The Diva Cup! The DivaCup is a healthy alternative to pads and tampons with none of the chemicals, surfactants, adhesives, and additives they use in tampons and pads. It's eco-friendly since there is no waste and saves you money since you can reuse the cup for a year.
The DivaCup
is a reusable, bell-shaped silicone menstrual cup that is suitable for girls and women of all ages. It gives you 12 hours of leak-free protection, so you don't have to worry about constant changing like you do with tampons and pads. Even though menstrual cups seem super trendy now, they have actually existed since the 1930s when women were searching for an alternative to the choices of the time. The DivaCup is available in two sizes,
Model 1
(Recommended for women under the age of 30 who have never delivered vaginally or by caesarean section) and
Model 2
(Recommended for women age 30 and over/or for women who have delivered vaginally or by caesarean section). Both are made from the same 100 percent healthcare grade silicone to assure comfort and durability and are free of chemicals, plastic, BPA, latex and dyes. 
Check out my tutorial for getting started with The DivaCup!
1. Review the User Guide before you get started!
2. Get over any squeamishness about your body. This product requires you to get all up in your lady parts! Insertion can be a bit tricky and may take a few tries before you get it in right so be prepared.
3. Fold the cup per the instructions, push it up and give it a spin. This proved to be more complicated than it sounds, so be prepared to give it a few tries before you get it in right. Getting it in was kind of a struggle and even after pushing it up and giving it a spin per the directions, I could still very much feel it, which made me think it was not in place correctly.
4. Don't use any lubricants to try to ease the process. I used to use a diaphragm years ago, before starting hormonal birth control, so I figured a touch of lube might help ease the insertion, as it does with the diaphragm. However that was a disaster because I COULD NOT keep a grip on the cup! Don't repeat my mistake!
5. If you get it in successfully, you can wear it up to 12 hours before removing it. Since my attempt was a bust I decided to wash it off, let it dry, and give the lady bits a break until the next day.
Its recommended to wash your DivaCup with the
DivaWash
, a botanically-based, pH balanced all natural cleanser specifically designed to protect the silicone material of The DivaCup.
The next day I was up and at it again! this time my period was pretty much over so I can't really comment on how it works on a heavier day of my cycle, but I will update this post in about a month with more details! The best thing about the DivaCup team is the customer service. They are a resource of a ton of information about the product and process of using it, and are available at support@divacup.com, 1-866-44-3482 or via their social media networks. Don't be embarrassed to ask your questions! They are trained professionals here to help. So get yourself some #PeriodConfidence and #TryTheDivaCup! I got mine at Walgreens, but check out their
store locator
to find it near you! And make sure to check out the
User Guide
and to consult with your healthcare provider if you have any questions with regards to your overall vaginal or gynecological health.